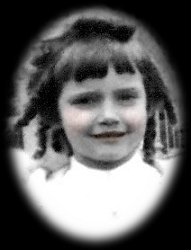 Certainly one of Hollywood's most glamorous ladies, Ruta Lee is also one of its most multifaceted and top-notched civic contributors. Born in Montreal, Lee is the daughter of a Lithuanian tailor. While at Hollywood High, Lee's career in show business began at the famed Grauman's Chinese Theatre… as an usherette, then candy girl. She was quickly promoted to box office cashier and just as quickly fired. Her dancing was better than her math. She vowed to return to that famous courtyard (years later, talent and serendipity placed her star on the Hollywood Walk of Fame, directly in front of that box office from which she was fired).
Soon after, she was signed by MGM as the youngest of the Seven Brides for Seven Brothers and subsequently in Funny Face with Fred Astaire and Audrey Hepburn, as Tyrone Power's secret love in Witness for the Prosecution, and Frank Sinatra's leading lady in Sergeant's Three, to name but a few of the many films in her credits. Simultaneously, Lee launched into television, with over 2000 appearances on shows from Perry Mason to Power Rangers, Twilight Zone to Murder She Wrote, Hogan's Heroes to Love Boat, and Roseanne. Lee was also co-host on NBC's High Rollers with Alex Trebek, a regular on Hollywood Squares with Peter Marshall and made several television movies. She had series leads in CBS' Coming of Age and HBO's 1st and Ten. Her stints on the Bonnie Hunt Show remain among her favorites.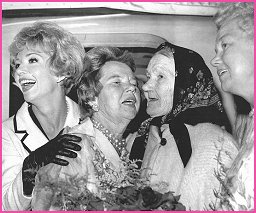 As a young starlet, Ruta made international headlines when she convinced Khrushchev to release her 90 year old grandmother from the Soviet Union. She brought her to the U.S. where she lived her remaining years in the sunshine of freedom. She is grateful to all for the prayers that helped in that effort.

Lee has headlined around the country in many musicals as Dolly, Annie, Molly, Peter Pan, Mame, Irene, Nelly, Irma, Rose, The Woman of the Year, and Madame in the Best Little Whorehouse in Texas, these are just a few of her leading lady roles.

Critics have raved about all of her stage roles, but two stand out as favorites, The Unsinkable Molly Brown and Goodbye Charlie. Lee's performance in the former was described by composer Meredith Willson as "the greatest Molly of them all and had Ruta Lee created the role on Broadway, the original production would still be running."

More recently she took a star turn in the critically acclaimed Steel Magnolias at Garry Marshall's Falcon Theater as well as Fort Worth's Casa Manana and Funny Business at the L.A.'s Coronet. She headlined 4 seasons to the hit musical revue, Senior Class at the Annenberg Theater, Palm Springs.
Lee is highly acclaimed for her leadership role in The Thalians, a charitable organization which is committed to good mental health from pediatric to geriatric. She has been either chairman or president for over 45 years… roles exchanged between herself and Debbie Reynolds. The Thalians honored Ruta Lee for her dedication to mental health, where she joined the ranks of previous honorees, Gene Kelly, Frank Sinatra, Sammy Davis, Mary Tyler Moore, Whoopi Goldberg, Angela Lansbury and and Clint Eastwood, to name just a few.
She has served as Commissioner on the Los Angeles Board of Environmental Quality and as a member of the Economic Development Board, acted as a national spokesperson for the American Cancer Society, was honored Woman of the Year by B'nai B'rith, received the Humanitarian Award from the Beverly Hills Business Women's Association as well as top honors from the City of Hope. Ruta is very proud to be the recipient of the prestigious Yellow Rose of Texas from President George W. Bush. Recently, she received Lithuania's highest honors from President Valdas Adamkus at a magnificent ceremony in the Vilnius Presidential Palace. Ruta is also the proud recipient of a star on the Hollywood Walk of Fame, which added to her stars on the Palm Springs Walk of Stars and the Celebrity Walk at the Thalians Mental Health Center, Cedars-Sinai, makes it a Triple Crown for a super gal. More recently, Ruta was honored as a "Woman of Achievement" by Northwood University, joining a roster of some of the most prestigious women in America.
Lee and husband Webb Lowe have homes in Hollywood, Palm Springs, Fort Worth, and Las Hadas, Mexico… She says, "We sleep around!" Ruta considers the Metroplex her neighborhood, having played Casa Manana and other venues for over 35 years. She loves Texas & Texans. She also loves all animals and is the proud mother of 4 dogs, 2 cats and a big white cockatoo.